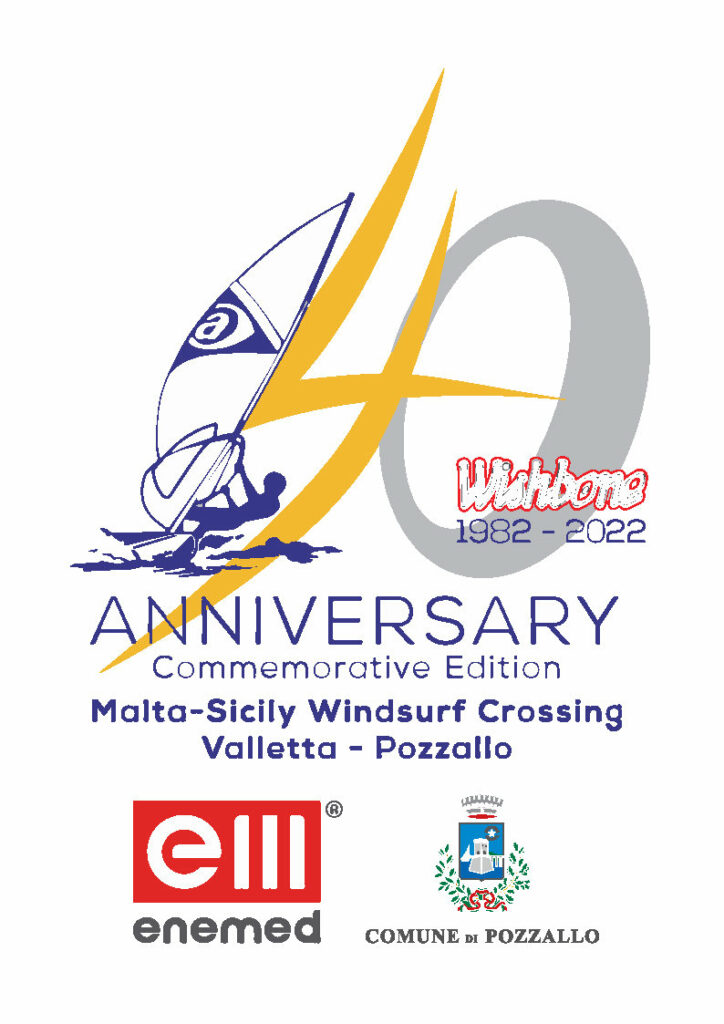 Getting Ready To Go!
The first of a series of qualifying races to establish who will eventually win a place on the Enemed Malta-Sicily Windsurf Crossing – 40th Anniversary Commemorative Edition (1982-2022) is to be held on Saturday 5th or Sunday 6th February – depending on weather conditions.
The start and finish of this qualifying race, which starts at 10 in the morning, will be from Il-Bajja tax-Xama' in St Paul's Bay. This Commemorative Event will have 5 competitors. Two of these will be 'veteran' windsurfers, two will be 'newcomers', and the fifth place on the Event's line-up will go to a foreign board-sailor, who will symbolically be representing the foreign windsurfers who over the years (1984-1994, 2004) participated in the International Malta-Sicily Windsurf Race. Two of the strong challengers in the 'veterans' category are Paul Ellul, one of the two protagonists on the first ever Sicily Malta Windsurf Crossing in 1982, and Jean Paul Fleri Soler, who in the first race edition of 1984 established a Record Time of 5hrs 56mins 35sec, a feat which was never bettered in the 1984-1994 span of the Event.
The qualifying races are being promoted and organised by Wishbone Windsurfing Promotions in association with the Malta Young Sailors Club who are providing their expert crew in the running of the qualifying programme.
A number of long distance 'routes' have been designed to be considered on the particular qualifying race day where the prevailing wind condition will be the determining factor of the length of the race. These long distance races vary from approximately 11 nautical miles to 39 nautical miles. Windsurfers wishing to participate in these qualifying series should register online via www.maltayoungsailors.com.
Meanwhile, since the event's announcement, there has been a positive response with regards to the support fleet of boats, who carry out various duties, and extend the major backing to the event. At the present time owners/skippers of three Escorts, one medical boat and three ribs for escort and safety purposes, have already committed their support to the Event.
The Enemed Malta-Sicily Windsurf Crossing – 40th Anniversary Commemorative Edition (1982-2022) is being held in collaboration with the Comune di Pozzallo (City Council of Pozzallo) Sicily, having Enemed as the "Official Fuel Partner" as well as the main sponsors. The other Official Partners of the Event are GasanMamo Insurance, S&D Yachts, Blye, Medcomms Marine Electronic, Cisk, and Roland Marina. The Event is also being held with the esteemed support and recognition of the Malta Sports Journalists Association.